International packers and movers have highly trained specialized packers for international packing and moving of household goods. These are some of the ways in which International packers and movers protect your household goods:
All household goods items will be packed using high-quality packing materials.
Furniture is packed with brown paper or high-quality corrugated paper.
Fridge, Washing Machine, Cooking Range, etc. are packed with polythene, bubble and high-quality corrugated paper. If required they are also crated.
Electronic goods such as TV, Computer, Music System, VCR, etc. are packed with bubble wrap and high-quality corrugated paper.
Curios and showpieces are packed with stain-free white paper/ corrugated paper and placed into strong custom made corrugated cartons.
Dresses & Suits are packed in high quality hanging wardrobe cartons or flat wardrobe cartons.
Clothes and linen are packed with flat wardrobe cartons.
Moisture absorbent materials are used to keep your goods free from moisture.
Breakable items like glass top and LCD etc. are packed with wooden crates
After packing household goods in boxes and wooden crates, it will be moved to a container. If your goods are booked with container sharing basis, the partition is made inside the container.
How To Safely Pack Your Delicate Items?
When you have fragile items to pack, you're right to be worried about its integrity during the move. Take your time while packing because if you are packing in a hurry you tend to throw in things haphazardly which would eventually lead to the demise of treasured fragile objects. You can never predict how a box is going to be moved by the movers and if you haven't marked the boxes, even you might damage it. So, protect your delicate items in every way possible.
Some of the packing materials that you will need for packing fragile items:
Permanent marker
Scissors
Packing tape
Bubble wrap, newspaper, or old t-shirts
Pliable cardboard
Durable boxes (Small or medium)
Here are a few tips for you that will help you move delicate items safely using the right packing materials: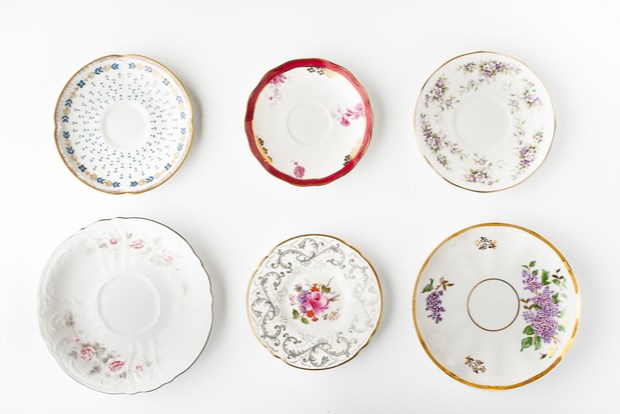 Pack each plate in a bubble wrap and secure it with packing tape. For plates made of bone china or fine china, place a layer of cushioning between the plates. The layer of cushioning can be pliable cardboard or cushion foam. And do not forget to pack the plates vertically because this reduces the surface area, therefore reducing the risk of breakage during the move. The empty spaces in the box can be filled with old newspaper or an old t-shirt. But make sure you do not over pack the box which would lead to a dish-aster. Tape the boxes close and label them as 'Fragile: Handle with Caution'.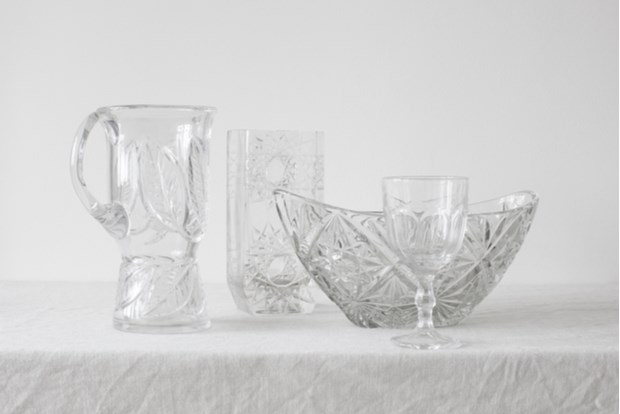 Wrap individual glasses with newspaper and tuck it inside the glass and secure it with packing tape. Although the glassware may seem small, they tend to get heavier when they are stacked one on top of the other. So, it is wise to use a double-walled box for packing which is either small or medium. Never use large boxes to pack glassware because it is harder to pack and handle. You can layer the boxes with more than one type of glassware but make sure that you place the sturdiest glassware at the bottom and lighter ones on top. Add a layer of pliable cardboard or foam between the layers of glassware. Once you have sealed the box make sure you mark which side is up.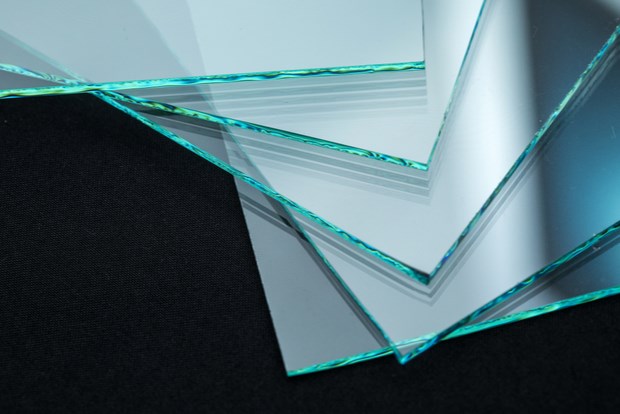 During shifting, if the mirrors are not provided enough shock absorption, they shatter. Tape the mirror from edge to edge, diagonally, so that it forms a center in the shape of a star on the mirror. This arrangement absorbs vibrations and protects the glass. Use foam protectors to secure the corners of the sheet glass or mirror. If you are shifting multiple sizes of glass be sure to segregate them into their sizes and place them separately. Placing a huge glass next to the small ones will cause damage for sure. When you are shifting stacked sheet glasses make sure you add a layer of newspaper, bubble wrap or foam sheets in between them. If you are transporting a valuable piece of glass or mirror, it is best to crate them. In crating, wooden pallets and foam are used to form a box that provides enough cushioning to protect your valuable item.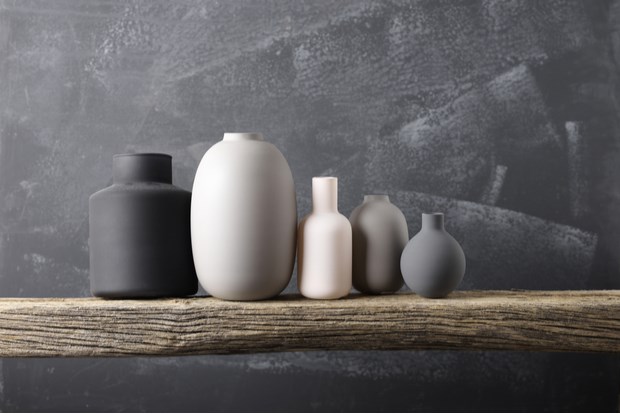 Always use smaller boxes for packing vases or any other fragile items. Wrap the vase with newspaper and stuff the bottlenecked portion with paper to reduce friction while moving. Secure the wrapping with tape and use crumpled newspaper or old t-shirt to fill up the empty space in the box. Smaller pieces of glass can be packed together with pliable cardboard separating one from another. If you are packing a large vase, use a double-walled box with crumpled newspaper or old towel filling up the spaces.
Now that you know how to pack these fragile items, it is time to get connected with packers and movers.
How To Befriend Your Neighbors After Moving To A New Place?
After you have transferred the last box from the moving truck to your new place, one's bound to get caught in the unpacking, cleaning and arranging the new house. Once you get caught in the flow of it the world shrinks to your household alone and you tend to forget about the neighbors around your house. Getting to know your neighbors can do you a lot of good. And good manners dictate that we should meet the neighbors and get to know them. Making good friends out of them can go a long way.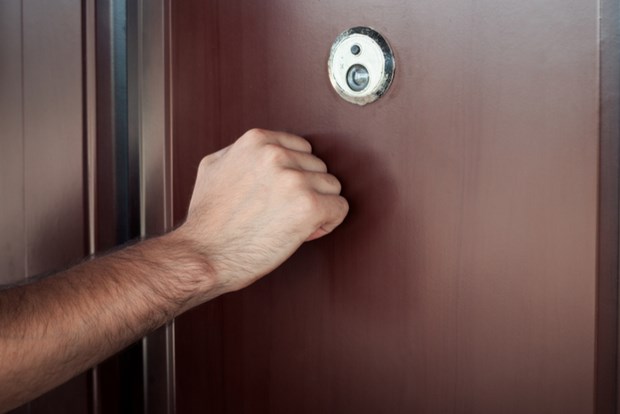 You are the new face in the neighborhood and you should get know the kind of neighbors you have. You shouldn't count on them taking the first step. Everyone's busy and trying to strike a balance between tiresome jobs, caring for their families and the things that life throws at them. People may be shy and introverted. They might be waiting for you to take the first step because they are afraid of invading your privacy. While some are like this, a few are nosy folks, gossipers, and people who badmouth the neighbors. Let your existence know and then you can start inviting them for the get-together.
Plan a housewarming party
Put together an informal gathering and it need not be anything special. As you are new to the place they wouldn't be expecting you to pull any miracles. It can be just appetizers such as crackers, cheese, and juices. You will have a lot of time to show off your cooking and baking skills in the days to come. You just have to clean your home, get supplies and invite the neighbors. Play music to add an ambiance and put up some balloons. Sit back, relax and have fun. In such a relaxing environment you will meet nice and caring people.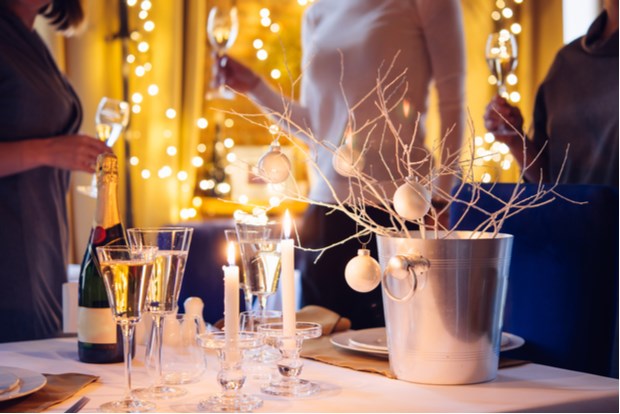 Neighbors are your local Google
Strike up a casual conversation with your neighbor. A simple 'Hi', 'Hello', 'How are you?' are the pathway to strong relationships. They can provide assistance to you in an unfamiliar setting, which is your new locality. They will be more than happy to give you useful information such as school, places of worship, grocery stores, and reliable service providers. Without prodding too much, they might provide you with insider tips and unique points that are pertinent to their own neighborhood. Giving you this information, they would feel good about themselves and you get a sense of belonging to the community. You can also go to them if you need a helping hand or advice which you'd definitely reciprocate in the future.
Once you start fraternizing with them, you start to discover shared interests, common fortunes, and misfortunes. This can be a good bonding exercise. Children and pets can be good ice-breakers. As you get closer you can help each other walk your dogs and your children might find the best playmates right next door. When you spend more time on the outside gardening or fixing your car, you're bound to get invited in. They eventually ask you to participate with them in certain activities and there's no compulsion to it.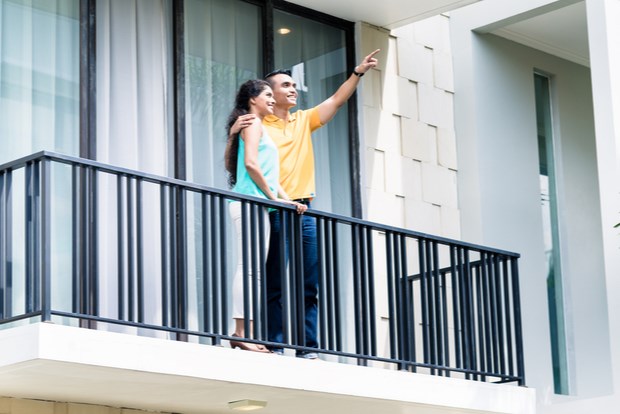 Remain a good neighbor even if you are not treated with the same respect you provide. Always be courteous when they help you and thank the, for their concern. You can never guess the next minute of your life and you never know, your neighbor might remain a good friend for the rest of your life.
You can even have the packers and movers unpack your things while you prepare a housewarming party. Things would go much smoother and you'll have plenty of time to relax.