Taken from Article By Edward Beaman
Have you considered launching a catering blog to promote your services? Do you already have a blog for your catering company, but you aren't sure what to write about?
If you answered "yes" to any of those questions, you probably need article ideas for your catering blog.
What should a caterer blog about?
If you're a caterer, you know what it takes to prepare, deliver and arrange delicious food for a special event or occasion.
But what about blogging? Do you know how to prepare and deliver top quality content potential customers will find, read and act upon?
One of the hardest parts of blogging for your catering business, any business in fact, is knowing what to blog about in the first place. Not just once, but again and again, week after week.
You've hopefully come to realise mere news updates about your company are doing little to enthuse readers and attract new customers.
So what are the alternatives? How can you attract leads through your catering blog?
10 Catering Blog Post Ideas
I've assembled ten blog posts idea templates specifically for catering company blogs. Feel free to use them when developing your, or your client's content or inbound marketing strategies. Each caterer blog post idea here can be used multiple times with small adjustments based on your catering services, location, customers, staff, and menus.
Together with each idea I've also provided an example with a keyword phrase, title suggestion and content outline. Consider this your very own catering blog menu.
1. What's on the Menu?
Concept: Develop a series of catering blog posts covering the best dishes you create and the different types of food you can provide. Write about special desserts, canapés or buffet lunches that are especially popular with customers. What do they look like and what are the ingredients? Show some photographs and details for what event or function they're most appropriate.
EXAMPLE
Keyword phrase: buffet food
Title suggestion: Buffet Food: Duck and Pork Terrine with Cranberries and Pistachios
Content suggestion: Create a blog post showcasing this delicious buffet dish ideal for corporate or wedding events. Share some photos of the dish together with details of the ingredients, how it's made and what other foods and drinks can go well with it.
Why?: Ideal for catching the interest of regional search engine visitors.
2. Catering Events
Concept: Detail the various events, functions and venues where you serve food on your catering blog. Write about why people hire you for these occasions and the benefits you bring to each one. Cover some of the various factors you and your clients consider before, during and after each event. Showcase some of the best foods (and other services you might provide) for different types of venue from weddings and evening receptions to Christmas lunches and corporate buffets.
EXAMPLE:
Keyword phrase: (location) wedding catering
Title suggestion: Kent Wedding Catering for Large Summer Bridal Receptions
Content suggestion: Write about the catering services you can provide for weddings during the summer months when the weather is warm. Talk about the different dishes you serve and the various options such as buffet snacks, canapés and larger meals.
Why?: You'll be able to attract local prospects seeking particular events they need food for.
3. Catering Updates
Concept: Update your catering blog's readers on the events and functions you cater during the week they take place. Share photographs of the occasion and blog about the type of food required, the planning, the logistics and the location. What ideas did you give the event organisers? How did you fulfill their requirements? Which foods were particularly popular? If it's a particularly interesting venue, write about its history, significance and splendour.
EXAMPLE:
Keyword phrase: cocktail party
Title suggestion: Catering for a Cocktail Party at (name of company)'s Major Product Launch
Content suggestion: A big well-known company in your area hired you to provide catering for their latest product launch. Write about the event, the company, and food and drink you provided on your catering blog. Share photos if you can and note what the atmosphere was like and even what you thought of the unveiling (although keep it positive).
Why?: You'll show readers and prospects the impressive events you cater for which will likely entice them to hire your services.
4. Regional Venue Tips
Concept: What are some of the best venues to host a special event in your region of the country? On your catering blog, write about places where you've served food before and which will be of interest to prospects seeking a great new venue. Cover the functional aspects of the location together with some ideas for different events that can take place there. Note any significant or unusual attributes the area has.
EXAMPLE:
Keyword phrase: cheshire wedding venues
Title suggestion: Top 10 Cheshire Wedding Reception Venues for Large Celebrations
Content suggestion: Create a "top 10" list of the best wedding reception venues you know in your city, county or region. Write about each place together with the pros and cons for different requirements people might have. Cover some facts such as location, size, prices and ease of parking on your catering blog.
Why?: You'll help wedding planners find a good location for their wedding reception. They may then hire you to help them further.
5. Event Inspiration
Concept: Use your experience of catering to different venues, events and occasions to provide some tips and ideas for hosting a great party or gathering of some kind. Touch on fun event themes and interior décor styles you appreciated. What great wedding parties can people organise they might not have considered? How can corporate events be energised with music and dance? Inspire!
EXAMPLE:
Keyword phrase: hen party themes
Title suggestion: 7 Fabulously Sexy Hen Party Themes
Content suggestion: Get your fingers dirty and your mind flirty with some sexy party themes for a soon-to-be married woman and her friends. What are some fun party themes you've come across during your catering career? Detail some and feel inspired to come up with new ideas for naughty evenings around a dinner table or dance floor buffet.
Why?: Has good potential to be shared via social media if it's imaginative and funny. Posts like this will also inspire people to hire your services when otherwise they might not have considered hosting a hen party themselves.
6. Television Commentary
Concept: What cooking shows are you and your team watching on TV these days? Write about some of your nation's popular culinary programmes and share your thoughts and opinions on the creative dishes you saw being made. Mention celebrity chefs and the unique characters competing to win a cookery prize. What would you cook or bake? How would you do things differently?
EXAMPLE:
Keyword phrase: british bake off
Title suggestion: British Bake Off Chat: How to Replicate Ian's Delicious Custard Tart
Content suggestion: What did Mary Berry think of Ian's custard tart in this week's episode? Did Paul Hollywood's reaction surprise you? Write about a particularly interesting episode which caught your attention and the food that was on display on your catering company blog. Tell readers how you would have made the custard tart differently. What event is a tart like that perfect for?
Why?: You'll catch the interest of Bake Off fans particularly on social media and amongst your subscribers who will share your posts with others.
7. Days, Weeks and Festivals
Concept: You know those themed days and weeks that come by every year? National Vegetarian Week for example. Well, you can use these as content inspiration for your caterer blog. Detail some recipes customers can try out or order based on the particular theme of the 'special' day or week. You can also do the same with local food festivals. Write about the festival, take photos and share related recipe and event ideas.
Food days/weeks/months can include: British Yorkshire Pudding Day, Bramley Apple Week, National Bread Week, National Honey Week, Hot Dog Month, Peach Month, Mushroom Month, National Chocolate Day, Herb Week, Seafood Fortnight and British Cheese Week, among many others.
EXAMPLE:
Keyword phrase: london wine week
Title suggestion: Growing My Wine Buff Credentials at London Wine Week
Content suggestion: Say you enjoyed a fun evening at Hixter Bankside's wine master class. Blog about it. Show photographs from the event and detail what happened, the atmosphere and the various wines you tasted and learnt more about. Are you adding any to your own wine list?
Why?: Special days/weeks allow you to focus on particular aspects of catering services such as wine or desserts. People will be interested in these events and you'll get the chance to reveal your personality more.
8. Seasonal Ideas
Concept: The different seasons often bring different catering requirements. What are the best foods to eat during the warm summer months outdoors? How do these compare to indoor winter lunches and dinners? Detail the changing menus as the months go by and the various alcohol, dessert and even venue options that best suit each season.
EXAMPLE:
Keyword phrase: korean bbq
Title suggestion: Korean BBQ Becoming a Summertime Favourite in London
Content suggestion: Cover the growing popularity of a good Korean BBQ for outdoor summer events. Talk about the various features of this East Asian barbecue including bibimbap and kimchi. Detail the cultural background and what other foods and drinks will compliment it. What events will it suit most?
Why?: You'll connect with people seeking seasonal food ideas for different occasions. Great for attracting search engine visitors.
9. Cultural and Dietary Options
Concept: Many people have particular dietary restrictions or preferences based on cultural or health issues. Write about these and detail the options you provide for people who can't eat, for example, things like wheat, pork, meat, dairy products, peanuts and soy. Share some information on the dishes you provide for these people and the ingredients contained within.
EXAMPLE:
Keyword phrase: gluten free food list
Title suggestion: (Your company name) Caterers: Our Complete Gluten Free Food List
Content suggestion: Build a list of foods and dishes you provide which a gluten free. You can divide the list into categories ranging from buffet snacks and canapés to larger and more formal meals. Write about the importance of gluten free recipes and how you make them taste delicious.
Why?: Gluten intolerance, celiac disease, affects 1 in 100 people in the UK and US. There are plenty of people needing gluten free food options for special events.
10. Professional Interviews
Concept: On your catering blog, consider revealing the people behind the scenes in your company. Invite the top chef or some of your cooks for a Q&A interview session, either on video, via podcast or through an email exchange. Ask them about their work, lives, interests and favourite dishes. Get them to talk about some great events and venues they've helped cater for. You can even interview regional and influential chefs from outside your company, plus event organisers, DJs and other related professionals.
EXAMPLE:
Keyword phrase: wedding planner
Title suggestion: Talking Food with London Wedding Planner Kate Smith
Content suggestion: Invite a local wedding planner you sometimes liaise with for a relaxed Q&A session. Ask the planner how her career began and why she loves doing what she does. Turn the conversation towards food and discuss the various dishes she loves and has seen served to great success during wedding receptions. Talk about how your collaboration brings great results.
Why?: You'll attract other wedding planners looking for professional caterers. Plus, people love reading/listening to interviews about food, culture and personalities.
Mumbai, the melting pot of cultures, city of dreams and a foodie's heaven. Maharashtrian cuisine is greatly influenced by various Indian cuisines and hence they are known to easily adapt to and enjoy the wide range of flavors our country has to offer. Owing to its metropolitan culture, this city puts forward a variety of cuisines ranging from spicy Andhra to mild Italian. While this is the case, Mumbai is equally popular for its street food options. Offering everything from Paav Baji to Pani Puri, the streets of Mumbai has something for every foodie!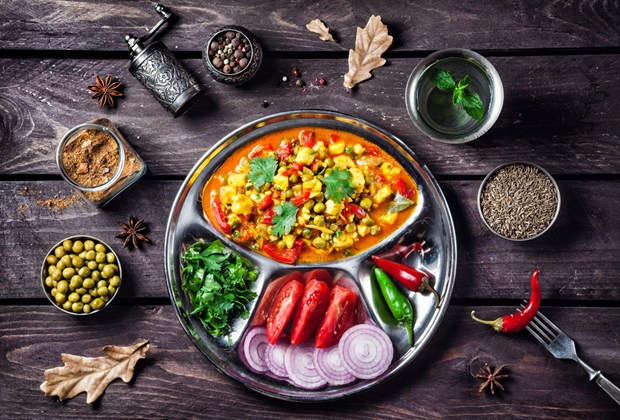 However, while throwing a party, you would need a little more than those street food options to impress your guests. With the help of an efficient caterer, you can easily whip up a fancy meal that is sure to be the talk of the town!
Here are 5 interesting cuisines that would tickle a Mumbaikar's palate!
Parsi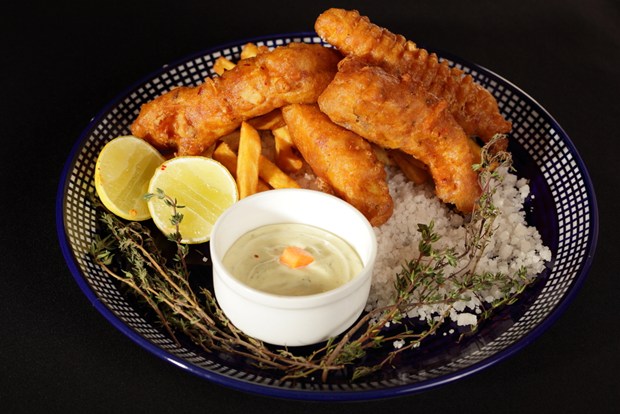 Serving a platter of flavors ranging from hot, sweet and spicy to tangy, Parsi cuisine uses the simplest of ingredients to create the most diverse dishes. Primarily non vegetarian, you can create a spread that includes their famous Chicken Farcha as an appetiser, then proceed to main course dishes such as Dhansak, Sali Murghi or Kolmi no Patio.
Bengali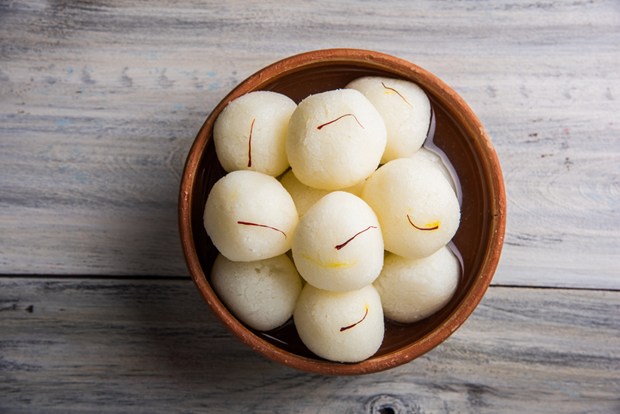 There is nothing that like a Bengali Fish curry or their outstanding mustard Prawn curry to set the mood for a party. Bengali cuisine is dominated by its preference towards fish. Make sure you include fish cooked in multiple ways to produce a diverse spread. It is customary of Bengalis to have Mishti Doi, a sweetened yogurt, before they proceed to sweets. You can then end the meal with some authentic Bengali sweets like Rasgulla or Sandhesh.
Mangalorean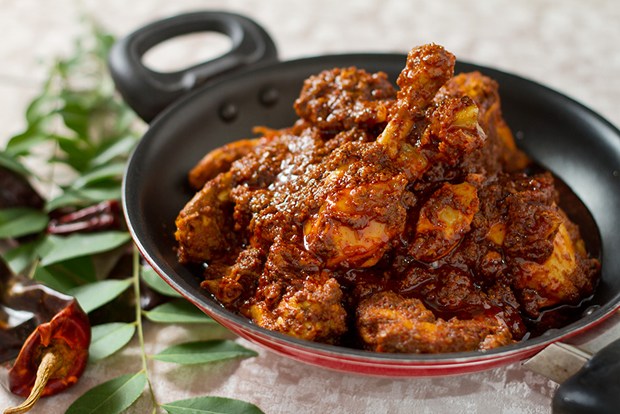 Spicy and mostly flavoured with fresh coconut, Mangalorean cuisine is a foodie's delight. With abundant use of raw mango, kokum or tamarind, this cuisine is usually pleasantly sour or tangy. Include Chicken ghee roast and Neer dosa in your menu, and you are sure to have the guests asking for more! Mangalorean cuisine offers a wide range of jaggery rich sweets to end your meal, keeping the desserts tasty and healthy.
Punjabi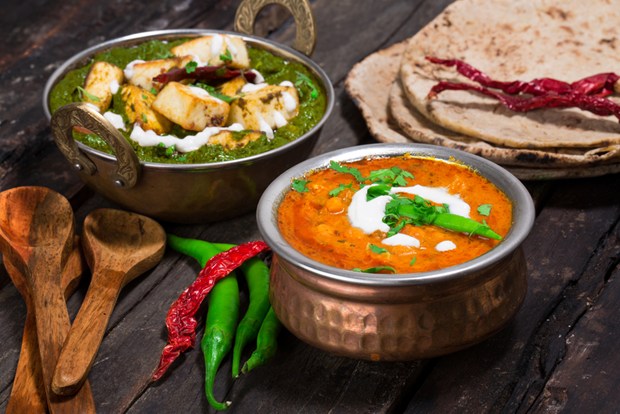 Popular for its Tandoori dishes and rich curries, Punjabi cuisine is widely popular and greatly loved by the Mumbaikars. From the creamy Dal Makhani to the rich Rogan Josh, this cuisine has something for both the vegetarians and the meat eaters. Biriyani and kebabs are also equally popular dishes that can be incorporated in a party menu. A Punjabi meal is never complete without a glass of fresh Lassi. If you can hire some experts to prepare fresh Jalebis, there is nothing like it to end the party!
Gujarati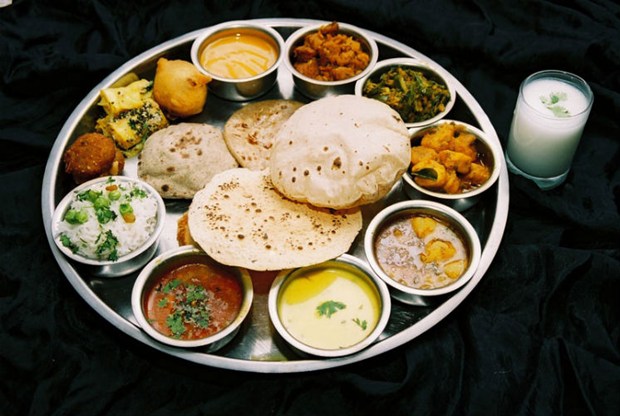 Gujarati food has a strong Jain vegetarian influence and hence has a wide variety of vegetarian dishes to offer. Gujarati thali is wholesome and full of flavors. From roti and dal to rice and sabzis, this thali is a blend of all things sweet and spicy. The wide spread of desserts that this cuisine has to offer is another reason to choose Guarati for your next party. From Malapua to Son Papdi, there are a variety of sweet offerings to choose from.
While you might be a great cook yourself, hosting a party comes with multiple other details that would require your attention. Serving authentic food is an important element in throwing an ace party. Hence, reaching out to the best caterers in Mumbai is the key to nailing this!